COMPARE OUR RATES TO THE BANKS
UP TO 5X CHEAPER THAN MAJOR CANADIAN BANKS
Get a Quote
Call us toll-free and our customer service team will take your order, confirm your rate and finalize the conversion.
Get Started Today
Register quickly to start exchanging. You must have an account with CBCE before we can process a transaction. This is because we are a Federally-regulated industry, and have to verify your identity.
Accredited and Credible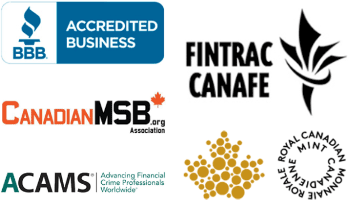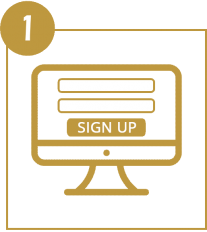 Register on our website and get yourself multiple quotations for free. Verify today's rates instantly online.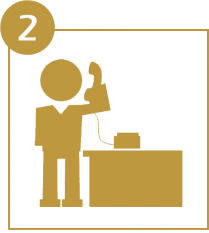 Receive a receipt with all of your details, verify, send funds online or via bank transfer, and receive the converted amount the same/next day.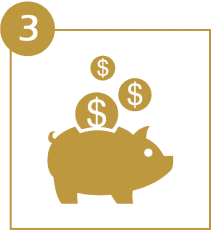 Celebrate your savings of up to 2% more than the banks. Save thousands with CanAm Currency Exchange
All of our services are regularly regulated and are insured to cover losses in any unforeseen circumstances.
We ensure the fastest funds delivery throughout the country.
We offer the lowest rates in currency exchange, and work in complete synchronization with banks to ensure that you get the best rates.
We ensure that you have a confirmation receipt with you, and then you send us the funds.
From registration to transfer of funds, its all just a matter of minutes.
Our clients make all the difference, and we ensure to keep their satisfaction as our priority.
CanAm Currency Exchange Toronto
(519-915-5151)
Toronto is a hub for tourists coming to Canada. Since it has a lot of tourist attractions, it has an increasing need for currency exchange service providers. You can always find a bank within close reach from wherever you are, for you to be able to get your currency exchanged. However, banks will often be a costly option as banks have certain service charges and for this reason, they are not able to offer you the best exchange rates in Toronto. It is always a wise option to go ahead with a specialist currency exchange company as they are able to offer you a better exchange rate in comparison to banks and independent brokers. CanAm Currency Exchange is a specialized exchange company that works with US Dollars and other foreign currencies to offer you the best deal in Toronto. Our services are completely secure and highly competitive. Regardless of where you are in Toronto, CanAm is all you need to get the best deals for your currency exchange.
Where in Toronto Can I Exchange My Currency
There are a lot of forex transactions that take place in Toronto on a daily basis. There are different types of service providers who have captured a certain group of specific people who need to change their currency. Banks are the most common type of service provider that you will find in Toronto. Since it is the most secure service provider, a lot of people opt to go to a bank in order to get their currency converted. However, banks often fail in offering a clear picture about the actual amount that the customer will receive at the end of the transaction.
There are many operational or hidden charges that are associated with the bank, this will often lead to a poorer return of funds. Independent brokers, on the other hand, are another option from where you can get your currency exchanged. These brokers often offer better deals. Remember to check a broker for his identification before you indulge in any business with them, or you might end up doing something illegal. Currency exchange specialists are the third type of service providers who offer you the best rates against your US dollars or any other foreign currency, and the most secure medium of transactions. CanAm Currency Exchange is a perfect example of a specialist company that offers you hassle free currency exchange services so you can sit and relax while your funds get converted. 
Airport Currency Exchange (Pearson Airport Currency Exchange)
In times of emergencies, you can easily find an exchange counter located at terminal 1 of Toronto Pearson International Airport, for you to be able to get your currency converted. Currency exchange kiosks are present at airports so that travelers can have their currency converted at the time of need, in case they have forgotten to get it done beforehand. However, since placing a kiosk at an airport is extremely costly, it forces these service providers to fluctuate the exchange rates and offer the customers a lower return. Getting your currency exchanged from a kiosk at an airport may not be the best decision as you may end up paying huge premiums just because you forgot to get your currency converted from elsewhere.
Toronto Hotel Currency Exchange Services
It is common for areas like malls or hotels to have higher fees in comparison to other areas, which is why you will find multiple currency exchange service providers offering you multiple deals just to lure you in. However, it is important to remember that there is often always a catch behind services that sound too good to be true. These service providers often have to pay high rental rates for their kiosks because of their location, this in itself will drastically affect the pricing structure. It is best to search for the best rates before you make a decision. CanAm, via its virtual transfer model, offers you a hassle-free solution to have your money converted in a shorter time frame, and with unbeatable exchange rates. Have your funds transferred or delivered, whatever you think is suitable for you.
Currency Exchange Services in Toronto Banks:
One of the most common places where you can have your funds converted is banks. Banks are the oldest service providers and are considered the safest option to have your currency exchanged from. However, since banks have a lot of service and hidden charges associated to it, they aren't necessarily the best place to have your currency exchange from. Choosing a specialist company like CanAm Currency Exchange to have your currency exchanged from will offer you a better exchange rate to help you save thousands of dollars over time. 
Currency Exchange Brokers in Toronto:
Currency exchange brokers usually deal in larger amounts of money and offer different deals to the customers to have their currency exchanged, but you should always look at your options before deciding on what is the best deal for you.
Toronto's Best Currency Exchange Services
CanAm Currency Exchange takes pride in being the only service that offers you the best currency exchange rates against your US Dollars or any other currency. We can save you a lot versus working through a bank or an independent broker. You can call your bank and get a quote, and have it compared against the quote that we offer you for you to see the difference yourself. We ensure that you will be amazed by the rates that we have to offer and the speed at which we complete our transactions.
Get Your FREE No Obligation Quote Today