Had a wire transfer issue and they solved it with ease. Thank you guys !
Great Team! Best Currency Exchange in Windsor. Tarek is always ready to help you get a good rate, which saves you money. Thanks Tarek. Dani
Tarek and the CanAm team are my the one and ONLY currency team you'll ever need. the best rates available and personal attention paid to every trade and transaction. They have been a revelation to me and my buiisiness of which thhey are a critical compoenent. 5 stars.
David Crawford
2022-10-30
Vive and Tarek were absolutely fantastic to deal with.Purchasing a recreational home in the USA ,and our own bank could not get exchange rates as good as Canam Currency.It took 3 days for our TD bank to wire our money from B.C. to BMO Bank in Ontario !Then it only took Canam Currency 10 minutes to convert the funds to US $ at an excellent exchange rate, and send it to the USA Bank-they saved our deal to be able close on time, that same day.Thanks so much! Very professional and an BBB A+ Accredited Business.
Best rates in town and great customer service.
Gurminder Singh
2022-10-14
CanAm is great service for exchanging USD-CAD currency. Rates are far better than actual bank rates. Very friendly staff. Recommend CanAm for the currency exchange.
Using the professional service at CanAm Currency exchange and saving money since they opened the business in Windsor few years ago
Shannon McAlpine
2022-09-16
I've had nothing but positive experiences dealing with both staff and the website! Very user friendly and everyone is so willing to go above and beyond to help whenever possible. Shoutout to Viv for helping me get my paycheque exchanged same day after I missed the window. I'm a nurse and don't always have an opportunity to book my trades before noon. I was exhausted and she made my day 🙂
Why
C

an

A

m for your
Currency Exchange?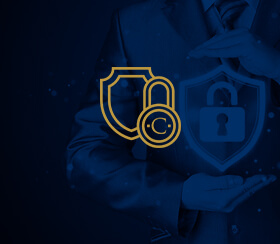 Safe & Secure
We are regulated by FINTRAC (Government of Canada agency) and have a segregated account at major Canadian financial institution.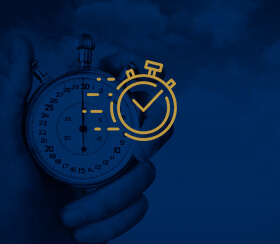 Quick & Transparent
We offer a same-day delivery of funds right to your bank. In a matter of hours, we can complete your trade when you need it.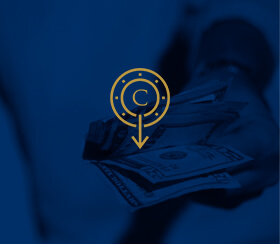 Best Rates
We provide the lowest rates and charge no transaction fees. We'll save you money on every transfer you'll ever need to do again.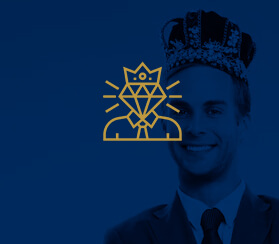 Premium Service
Get the service you deserve. Working with us you'll receive fast and customer-first service. No matter where you are in Canada, we've got your back.
CURRENCY EXCHANGE - CAMBRIDGE, ON
Best Currency Exchange Cambridge, Ontario
The Most Competitive Foreign Currency Exchange in Cambridge
Say goodbye to the hidden 3% fees imposed by banks and financial institutions. At CanAm, you'll enjoy the same advantages as banks, and we take it a step further by offering you the best exchange rates in the market, which can be as low as 2%!
In Cambridge, CanAm Currency Exchange is the go-to solution for individuals and businesses requiring currency exchange services. Simplifying the foreign exchange process, we grant you access to the most competitive rates in the market.
Experience the convenience of our website's quick and straightforward registration process. Once registered, you'll gain instant access to the latest currency exchange rates online, empowering you to make the most of your money.
Get the Most Affordable Rates for Exchanging Currencies in Cambridge
At CanAm Currency Exchange, our mission is to outperform the banks and offer you the best rates for all your transactions. Banks may sneak in hidden fees as high as 3%, depleting your bank account. With us, you get a more economical currency exchange rate, which can be as low as 2%, potentially saving you thousands of dollars in the long term.
With CanAm, currency conversion is both easy and secure. Rest assured that after each transaction, you'll receive a comprehensive receipt containing all the essential details.
Currency exchange is made easy with us. Send your money via bank or online money transfers, and the converted currency will be at your disposal the following day. Unlike banks, we're committed to transparency in our quoting process, ensuring you get precisely what you're quoted, without any unexpected fees or fine print.
Contact Us For Currency Exchange in Cambridge
If you're looking for a top-notch currency exchange experience in Cambridge, CanAm is your go-to choice. We have the most competitive rates for currency exchange and deliver funds across Canada. To discover how we can simplify the currency exchange process for you, give us a call at 1-844-915-5151.
All of our services are regularly regulated and are insured to cover losses in any unforeseen circumstances.
We ensure the fastest funds delivery throughout the country.
We offer the lowest rates in currency exchange, and work in complete synchronization with banks to ensure that you get the best rates.
We ensure that you have a confirmation receipt with you, and then you send us the funds.
From registration to transfer of funds, it's all just a matter of minutes.
Our clients make all the difference, and we ensure to keep their satisfaction as our priority.
CanAm Currency Exchange Cambridge
(1-844-915-5151)
In Cambridge, currency exchange venues are all over, with banks being favoured for their perceived security. Yet, it's important to be aware that banks and kiosks in malls and airports may not offer the most favourable rates. Their lack of upfront pricing transparency can lead to customers paying more than necessary for currency exchange services.
When it comes to exchanging currencies, many individuals also explore the option of using brokers. While brokers may offer attractive rates, they often come with complex requirements to access the best deals. Thankfully, there's a third alternative for those seeking currency exchange without hefty expenses.
In the financial market, CanAm stands out as the premier choice for individuals and businesses to exchange money. Our customers enjoy the security of their transactions and exceptional customer service. With us, you get the most favourable currency conversions, ensuring better rates, including for US Dollars to Canadian Dollars trades.
Where Can You Find the Most Competitive Exchange Rates in Cambridge, Ontario?
Locating the best exchange rates can be a daunting task, involving extensive research and comparing quotes from different providers. What's more, the daily fluctuations in currency exchange rates can also add to the challenge. At CanAm, we've simplified the process, ensuring our clients get the best rates without the need for extensive research and monitoring.
Why settle for less in currency exchange? Make the smart choice and start exchanging with CanAm in Cambridge!
Get your free quote and reserve your currency exchange by calling us toll-free at 1-844-915-5151. With easy bank and online transfer options, save time and money while completing your transaction securely from anywhere.
Airport Currency Exchange
Running short on time? Airport currency exchange kiosks might tempt you with their convenience, but beware of the hidden costs. These kiosks often offer unfavorable exchange rates due to high overhead expenses, leaving you with less value for your money.
Avoid unnecessary fees by exchanging your currency at CanAm before your trip, instead of waiting until the airport. Our favorable exchange rates can help you get more value for your money. It's a simple step that can make a significant impact on your savings.
Hotel and Mall Money Exchange Services
Hotels and shopping malls might seem like convenient spots for currency exchange, but their high overhead costs often translate to less competitive foreign exchange rates. For the best rates, look beyond these locations and consider specialized currency exchange providers like us.
For an optimal currency exchange experience in Cambridge, consider CanAm's virtual transfer system. Our service is not only cost-effective and user-friendly but also ensures you receive the best exchange rates. Choose between transferring the money or requesting delivery, whichever suits your convenience best.
Currency Exchange Services in Banks and Credit Unions
Major Canadian banks like Royal Bank of Canada, Bank of Montreal, and TD Bank offer currency exchange services in the city for your convenience. However, beware of high fees and unfavorable rates they may charge. At CanAm, we provide a better alternative with lower fees and more advantageous exchange rates.
At CanAm Currency Exchange, we're on a mission to show you that there are better options for currency exchange. Unlike banks and other providers, our exclusive focus allows us to offer significantly better rates without compromising on security. Choosing a specialized company like ours means you can save as much money as possible and enjoy a seamless experience. For your foreign exchange needs, remember CanAm Currency Exchange as your top choice.
Currency Exchange Brokers in Cambridge
When speed and competitiveness matter, currency exchange brokers can be a viable option. However, keep in mind that some of these brokers may have specific requirements, like minimum exchange amounts, which can make it challenging to determine if the deal suits your needs.
We understand the difficulties in finding the perfect currency exchange solution, and that's why CanAm Currency Exchange offers personalized options to meet your unique needs. Our team of currency exchange experts has a wealth of experience in delivering professional service at affordable rates. We take great pride in providing our customers with the most competitive exchange rates guaranteed.
We Can Make a Difference in Your Currency Transactions
When it comes to getting the best exchange rates in Canada, CanAm Currency Exchange surpasses banks and other financial institutions. With a simple toll-free call to 1-844-915-5151, you can request a free quote. After that, just transfer your funds through online services or bank transfer, and you're all set! 
Enjoy the benefits of the best exchange rates without leaving your home. Our process is secure, straightforward, and convenient. So, if saving money on currency exchange sounds appealing, give us a call today! Our great customer service team is ready to assist you.
Buy USD & other currencies with
confidence Register in 5 Minutes
Get Your FREE No
Obligation Quote Today
Frequently Asked
Questions​