Had a wire transfer issue and they solved it with ease. Thank you guys !
Great Team! Best Currency Exchange in Windsor. Tarek is always ready to help you get a good rate, which saves you money. Thanks Tarek. Dani
Tarek and the CanAm team are my the one and ONLY currency team you'll ever need. the best rates available and personal attention paid to every trade and transaction. They have been a revelation to me and my buiisiness of which thhey are a critical compoenent. 5 stars.
David Crawford
2022-10-30
Vive and Tarek were absolutely fantastic to deal with.Purchasing a recreational home in the USA ,and our own bank could not get exchange rates as good as Canam Currency.It took 3 days for our TD bank to wire our money from B.C. to BMO Bank in Ontario !Then it only took Canam Currency 10 minutes to convert the funds to US $ at an excellent exchange rate, and send it to the USA Bank-they saved our deal to be able close on time, that same day.Thanks so much! Very professional and an BBB A+ Accredited Business.
Best rates in town and great customer service.
Gurminder Singh
2022-10-14
CanAm is great service for exchanging USD-CAD currency. Rates are far better than actual bank rates. Very friendly staff. Recommend CanAm for the currency exchange.
Using the professional service at CanAm Currency exchange and saving money since they opened the business in Windsor few years ago
Shannon McAlpine
2022-09-16
I've had nothing but positive experiences dealing with both staff and the website! Very user friendly and everyone is so willing to go above and beyond to help whenever possible. Shoutout to Viv for helping me get my paycheque exchanged same day after I missed the window. I'm a nurse and don't always have an opportunity to book my trades before noon. I was exhausted and she made my day 🙂
Why
C

an

A

m for your
Currency Exchange?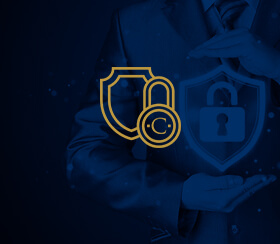 Safe & Secure
We are regulated by FINTRAC (Government of Canada agency) and have a segregated account at major Canadian financial institution.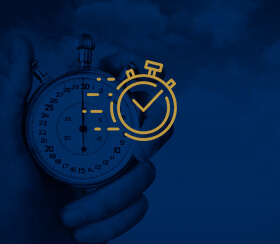 Quick & Transparent
We offer a same-day delivery of funds right to your bank. In a matter of hours, we can complete your trade when you need it.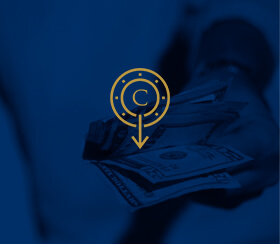 Best Rates
We provide the lowest rates and charge no transaction fees. We'll save you money on every transfer you'll ever need to do again.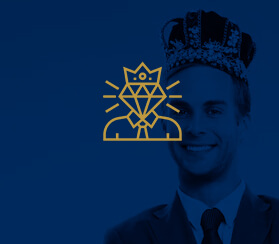 Premium Service
Get the service you deserve. Working with us you'll receive fast and customer-first service. No matter where you are in Canada, we've got your back.
CURRENCY EXCHANGE - SUDBURY, ON
Sudbury's Top Currency Exchange Service
The Most Competitive Currency Exchange Rates in Ontario are a Few Clicks Away
Tired of paying excessive fees at banks for currency exchange? Discover CanAm Currency Exchange in Sudbury and take advantage of foreign exchange rates that outperform Canadian banks. With rates as low as 2%, you can save more on your exchanges! 
At CanAm Currency Exchange, we're dedicated to helping individuals and businesses in Sudbury find the best exchange rates and providing great customer service. Our registration process is quick, easy, and free. 
Once registered, you can conveniently check current exchange rates online and make informed decisions in seconds. Trust us to be your guide in the world of currency exchange and start saving today.
Your Hunt for the Best Currency Exchange Rate in Sudbury Ends Here!
Our quick and secure conversion process ensures peace of mind, with a receipt provided for each transaction containing all your details. Whether you opt for quick and easy money transfers or convenient online payments, rest assured that you can receive your converted currency within the same or next day. We prioritize transparency in our pricing, so you can trust that there are no hidden fees or misleading initial quotes.
If you're ready to save money and access the best rates for all your Sudbury transactions, CanAm Currency Exchange is here to empower you to beat the banks. While traditional banks burden you with hidden fees, our rates present you with substantial savings opportunities in the long run. Rely on us to help you optimize your finances and accomplish your financial objectives with confidence.
Contact CanAm for Currency Exchange in Sudbury
Simplify your currency exchange process in Sudbury, ON with CanAm Currency Exchange. Our unmatched rates and swift fund delivery make us the go-to option for individuals and businesses alike. Reach out to us at 1-844-915-5151 for further details on how we can cater to your specific currency exchange needs.
All of our services are registered and regulated by FINTRAC, and they are insured to cover losses in any unforeseen circumstances.
We ensure fast delivery of funds across Canada.
We offer the best rates for foreign currency exchange in sudbury.
With confirmation receipt and other checks along the way, we make sure you get your money on time with no issues.
It takes just a few minutes to register and start transferring funds.
Our clients make all the difference. Your satisfaction is our top priority.
Currency Exchange - Sudbury
(1-844-915-5151)
Don't let hidden fees and service charges drain your wallet when exchanging US dollars or Canadian dollars. Banks may appear convenient, but at CanAm, we offer a smarter solution. Our competitive rates and transparent approach guarantee you the best possible deal, free from any unwelcome surprises. Trust CanAm Currency Exchange to provide you with a cost-effective and transparent currency exchange experience.
Where Can You Find Competitive Exchange Rates in Sudbury, Ontario?
Securing the best exchange rates requires extensive research and gathering quotes from various sources. While it may seem like a daunting task, the end result is truly rewarding. However, it's important to note that exchange rates fluctuate daily, which means the rate you receive today may not be available tomorrow.
Airport Currency Exchanges
If you're short on time, the currency exchange kiosks located in airports offer convenience. However, it's important to note that these kiosks often have high overhead expenses, which can translate to less favourable exchange rates and lower returns on your currency exchange.
To steer clear of exorbitant fees, it's recommended to convert your currency at external outlets like CanAm before going on your trip. Taking this simple step can significantly enhance your ability to maximize your money and make the most of your financial resources.
Hotel and Mall Currency Exchange Services
Hotels and shopping malls may offer currency exchange services and lure customers with attractive "deals" and special promotions. That said, it's important to be aware that these exchange locations tend to provide inferior returns on foreign currency exchange, similar to airport kiosks. 
If you're looking to maximize your money in currency exchange, look no further than CanAm's virtual transfer model. Our low-cost and hassle-free service ensures you receive the best exchange rates possible. Enjoy the flexibility to transfer funds or opt for convenient delivery, whichever option aligns with your preferences.
Bank and Credit Union Exchanges
Royal Bank of Canada, Bank of Montreal, and TD Bank offer convenient currency exchange services throughout the city. While the major Canadian banks offer the advantage of accessibility, it's important to be mindful of their high fees and less-than-optimal exchange rates. Customers often end up paying more than necessary for their currency exchanges.
Fortunately, there are alternative options to consider. Specialized companies like CanAm Currency Exchange provide better exchange rates compared to banks and other service providers, all while maintaining the highest level of security. Choosing a specialized company not only helps you save money but also ensures a seamless and worry-free transaction experience.
Currency Exchange Brokers in Sudbury
When it comes to currency exchange, brokers can be appealing choices. They claim to offer quick transactions and competitive rates, which is undoubtedly advantageous. Nevertheless, it's important to be aware of the potential catch to access these rates, such as a high minimum amount. Evaluating the overall deal can be challenging, as it may not be as straightforward as it initially appears.
Luckily, CanAm Currency Exchange understands the predicament you encounter in the realm of currency exchange. We believe that each transaction deserves personalized attention, and our solutions are designed to cater to your unique needs. 
With a dedicated team of currency exchange experts, we are well-equipped to provide you with the ideal service at the most competitive price. Whether your money transfer involves a small personal sum or a substantial corporate amount surpassing $1M, you can trust us to handle it with utmost care and expertise!
Enjoy the CanAm Difference
In Sudbury, there is an abundance of currency exchange options, but they are not all created equally. While banks and other exchange services are easy to come by, their high fees and uncompetitive rates can hinder your financial interests. 
At CanAm Currency Exchange, we remain steadfast in offering you the most favourable rates for buying and selling US Dollars. A simple, toll-free phone call to 1-844-915-5151 will grant you a free quote, ensuring you receive the best value for your currency exchange.
Once you've received the quote, simply book your transaction and await confirmation. Transfer your funds conveniently through online services or bank deposit, and unwind knowing you're maximizing your savings on your currency exchange
Buy USD & other currencies with
confidence Register in 5 Minutes
Get Your FREE No
Obligation Quote Today
Frequently Asked
Questions​