COMPARE OUR RATES TO THE BANKS
UP TO 5X CHEAPER THAN MAJOR CANADIAN BANKS
Get a Quote
Call us toll-free and our customer service team will take your order, confirm your rate and finalize the conversion.
Get Started Today
Register quickly to start exchanging. You must have an account with CBCE before we can process a transaction. This is because we are a Federally-regulated industry, and have to verify your identity.
Accredited and Credible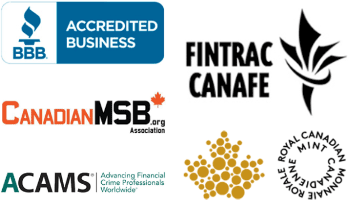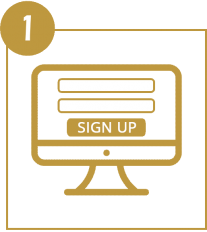 Register on our website and get yourself multiple quotations for free. Verify today's rates instantly online.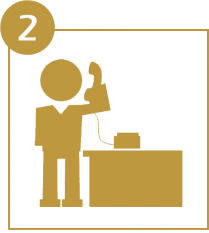 Receive a receipt with all of your details, verify, send funds online or via bank transfer, and receive the converted amount the same/next day.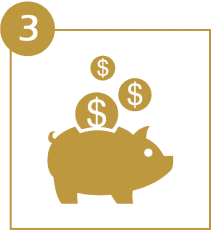 Celebrate your savings of up to 2% more than the banks. Save thousands with CanAm Currency Exchange
All of our services are regularly regulated and are insured to cover losses in any unforeseen circumstances.
We ensure the fastest funds delivery throughout the country.
We offer the lowest rates in currency exchange, and work in complete synchronization with banks to ensure that you get the best rates.
We ensure that you have a confirmation receipt with you, and then you send us the funds.
From registration to transfer of funds, its all just a matter of minutes.
Our clients make all the difference, and we ensure to keep their satisfaction as our priority.
CanAm Currency Exchange in Sarnia
(519-915-5151)
It is extremely important for the customers to make sure that they are getting the best exchange rates in comparison to their own currency. It is highly recommended that you seek the best exchange rate, especially if you are making an international purchase of large amounts. If you're looking to convert your US Dollars or foreign currency exchange in Sarina, CanAm Currency Exchange is the best place to get the most competitive rates.
Where Can You Find Currency Exchange in Sarnia?
Having your currency exchanged may be the most tedious task that you have ever come across. It is important that you have all the information or else you might end up losing a lot of money. If you're seeking to get your currency exchanged, you need to complete thorough research about where to get the best possible exchange rates and then make your decision. There are three typical places where you can easily get your currency exchanged. Banks is the first and most commonly used currency exchange service. Since they tend to be the largest establishment of the three, it offers a high level of security to customers. However, banks tend to offer the lowest exchange rates and charge a lot of service or hidden fees which eventually means less return for you. The second is independent brokers. These brokers will exchange currency for you in public places like a Mall and offer you a high return against your US dollars. The last is currency exchange services that offer both safety and the best rates in Sarina against your foreign currency. CanAm is a virtual currency exchange service that offers both (1) the best rates and (2) convenience. Sit back, at home, relax, and have your money converted!
Currency Exchange Kiosks in Sarina
Malls, hotels, or markets often have high foot traffic. It is common for currency exchange services to set up counters at these areas and attract customers to have their currency exchanged. However, since these kiosks are set up at rented places, they tend to offer you a lower rate in exchange for your currency. It is highly recommended that you seek out the best deal and then have your currency exchanged. There are numerous exchanges across Sarina for you to get your US Dollars or other foreign currency exchanged.
Banks in Sarnia Currency Exchange Services
Banks are the most common entity to offer you currency exchange services in Sarina. These establishments are old and renowned because a lot of customers prefer it to be the safest in comparison to other currency exchange service providers. However, it is important to remember that banks may not always offer you a clear and transparent transaction. There are often extra services charges or unaccounted for fees' that are hidden in a bank's transaction which may reduce the rate that you were committed at the beginning and you may end up losing a lot of money instead. It is always a great idea to avoid bank fees and seek currency exchange services from private service providers.
Currency Exchange Brokers in Sarnia:
A lot of brokers these days are focusing on offering their customers more than one reason to choose their services. They offer customers a deal they cannot refuse! CanAm aims to offer its customers the best exchange services in Sarina. Be it US dollars or any other foreign currency, if you're looking for the best deals in Sarina, CanAm is your go-to. We believe that everyone should get the best deal, and we make it possible by offering you transparent services. All you need to do is give us a call, and we will make sure to provide you exactly what you need.
Get Sarnia's Best Currency Exchange Rates
Like many of our customers, you too can join in and enjoy the benefits that CanAm has to offer. By using our services, you can save thousands of dollars on your currency exchange transactions, which is something that banks would never allow you to do. So, if you're looking to save your money, all you need to do is book a quote with us, and you will see the difference for yourself!
Get Your FREE No Obligation Quote Today