Had a wire transfer issue and they solved it with ease. Thank you guys !
Great Team! Best Currency Exchange in Windsor. Tarek is always ready to help you get a good rate, which saves you money. Thanks Tarek. Dani
Tarek and the CanAm team are my the one and ONLY currency team you'll ever need. the best rates available and personal attention paid to every trade and transaction. They have been a revelation to me and my buiisiness of which thhey are a critical compoenent. 5 stars.
David Crawford
2022-10-30
Vive and Tarek were absolutely fantastic to deal with.Purchasing a recreational home in the USA ,and our own bank could not get exchange rates as good as Canam Currency.It took 3 days for our TD bank to wire our money from B.C. to BMO Bank in Ontario !Then it only took Canam Currency 10 minutes to convert the funds to US $ at an excellent exchange rate, and send it to the USA Bank-they saved our deal to be able close on time, that same day.Thanks so much! Very professional and an BBB A+ Accredited Business.
Best rates in town and great customer service.
Gurminder Singh
2022-10-14
CanAm is great service for exchanging USD-CAD currency. Rates are far better than actual bank rates. Very friendly staff. Recommend CanAm for the currency exchange.
Using the professional service at CanAm Currency exchange and saving money since they opened the business in Windsor few years ago
Shannon McAlpine
2022-09-16
I've had nothing but positive experiences dealing with both staff and the website! Very user friendly and everyone is so willing to go above and beyond to help whenever possible. Shoutout to Viv for helping me get my paycheque exchanged same day after I missed the window. I'm a nurse and don't always have an opportunity to book my trades before noon. I was exhausted and she made my day 🙂
Why
C

an

A

m for your
Currency Exchange?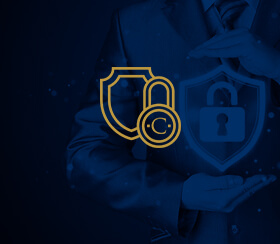 Safe & Secure
We are regulated by FINTRAC (Government of Canada agency) and have a segregated account at major Canadian financial institution.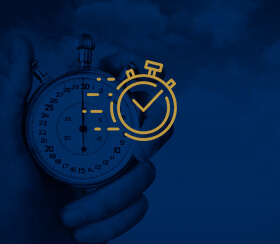 Quick & Transparent
We offer a same-day delivery of funds right to your bank. In a matter of hours, we can complete your trade when you need it.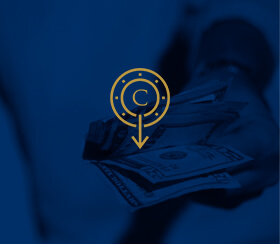 Best Rates
We provide the lowest rates and charge no transaction fees. We'll save you money on every transfer you'll ever need to do again.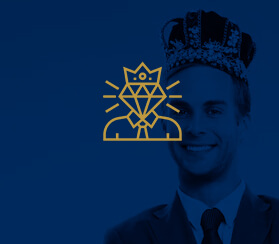 Premium Service
Get the service you deserve. Working with us you'll receive fast and customer-first service. No matter where you are in Canada, we've got your back.
Get a Quote
Call us toll-free and our customer service team will take your order, confirm your rate and finalize the conversion.
Get Started Today
Register quickly to start exchanging. You must have an account with CBCE before we can process a transaction. This is because we are a Federally-regulated industry, and have to verify your identity.
Want the Best Foreign Exchange Rates? For Foreign Currency Exchange, Oshawa Trusts CanAm
At CanAm, we're dedicated to making your currency exchange experience a breeze. We offer lightning-fast delivery of your converted currency directly to your bank account. As Oshawa's trusted currency exchange service, our commitment to your satisfaction is unwavering. Our services are designed to be accessible and straightforward because your needs are our top priority. 
Whether you're seeking a single transfer or continuous currency exchange assistance, count on us for dependable and budget-friendly solutions when you need to convert your currency.
Discover the Most Competitive Currency Exchange Deals in Oshawa, Ontario
At CanAm Currency Exchange, we're proud to provide you with the most competitive rates available in the market. We don't just claim it; we guarantee that our rates outdo those offered by major Canadian banks.
Our team's unwavering dedication is to your financial benefit. We're committed to identifying the most advantageous options for your currency exchange requirements. When you choose CanAm, you open the door to potential savings of up to 3% compared to your standard financial institution.
Rely on us to take care of your currency exchange needs and enjoy the advantages of our superior foreign exchange rates and top-notch service!
Making currency exchange a piece of cake is our mission! With us, it can be done in just three easy steps:
Getting started with online account registration is the first and quickest step. It's both cost-free and easy, taking less than five minutes to complete. Enjoy the added benefit of receiving free quotes with no obligation to engage in any trades.
Lock quoted rate: After signing up, simply dial our toll-free number at 1 (844) 915-5151 to receive a no-obligation quote. When you're ready, you can lock in the quoted rate to confirm your trade, and you'll receive a trade confirmation from CanAm.
Receive converted funds: For the final step, simply transmit your source funds to us, and we'll efficiently convert them into Canadian dollars, honouring the locked rate. You'll be pleased to know that this process can be wrapped up within a single business day, ensuring the funds are in your bank accounts without delay.
CanAm Currency Exchange places an emphasis on delivering quick and secure currency exchange services to its clients. We therefore take pride in being able to extend our services to clients all across Canada via electronic money transfers.
Regardless of whether you're an individual or a business entity, you can count on our team of specialists to provide you with unparalleled customer service and support.
All of our services are regularly regulated and are insured to cover losses in any unforeseen circumstances.
We ensure the fastest funds delivery throughout the country.
We offer the lowest rates in currency exchange, and work in complete synchronization with banks to ensure that you get the best rates.
We ensure that you have a confirmation receipt with you, and then you send us the funds.
From registration to transfer of funds, its all just a matter of minutes.
Our clients make all the difference, and we ensure to keep their satisfaction as our priority.
USD to CAD Currency Exchange in Oshawa
If you're a US cross-border employee, a student, an investor, a traveler, or new to Canada, CanAm Currency Exchange is your reliable partner for swift and convenient USD to CAD exchanges at a competitive exchange rate.
Discover the ultimate combination of top-tier USD currency exchange rates, friendly service, and a dedication to your satisfaction when you choose CanAm. Sign up online and enjoy our USD to CAD exchange services from the comfort of your Oshawa home. We take immense pride in offering the finest USD/CAD exchange rates because we understand the importance of maximizing the value of your money.
Count on us to be your trustworthy partner, guiding you through each step to make foreign exchange a hassle-free process.
Buy USD & other currencies with
confidence Register in 5 Minutes
Get Your FREE No
Obligation Quote Today
Frequently Asked
Questions​