Windsor currency exchange
Best currency exchange currency exchange windsor
Windsor's Best Currency Exchange Rates at Your Fingertips
No more paying a whopping 3% to banks in the form of hidden charges for currency exchange! We bring the same benefits to clients for the best currency exchange rate — as low as 2%, way better than banks!
At CanAm Currency Exchange, we help individuals and businesses looking for currency exchange in Windsor by allowing them to explore the vast world of money and find the best exchange rates with a myriad of quotations available for free.
Clients can quickly register themselves on our website, which is a quick process and free of charge. Once they finish the registration process, they can check the current currency exchange rates online and make decisions instantly.
Your search for the best currency exchange rate ends here
We're here to beat the bank! That's how we ensure you get the best rate on all your transactions. While most banks drain your account with multiple hidden charges worth up to 3%, we make it more profitable for you by bringing down the rate to 2% only. You get to save thousands of dollars in the long run, you see!
Converting currencies is a quick and safe process with CanAm. You get a receipt for each transaction with all your details on it.
The exchange process is as simple as sending your funds via bank transfer or online and getting the converted currency the same/next day. While banks may misguide you while providing an initial quote by hiding the hidden charges, we make it highly transparent for all clients. So, you get the same everything that you see in the quote.
Call us for currency exchange in Windsor
CanAm is your go-to place for currency exchange in Windsor. In addition to offering the lowest rates on currency exchange, we provide the fastest fund delivery throughout Canada. Call 519-915-5151 for more information on how we make currency exchange a cakewalk for you!
COMPARE OUR RATES TO THE BANKS
UP TO 5X CHEAPER THAN MAJOR CANADIAN BANKS
Get a Quote
Call us toll-free and our customer service team will take your order, confirm your rate and finalize the conversion.
Get Started Today
Register quickly to start exchanging. You must have an account with CBCE before we can process a transaction. This is because we are a Federally-regulated industry, and have to verify your identity.
Accredited and Credible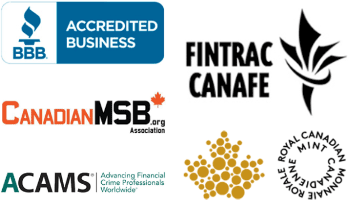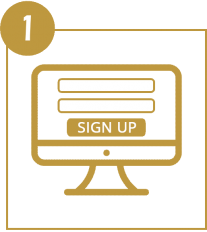 Register on our website and get yourself multiple quotations for free. Verify today's rates instantly online.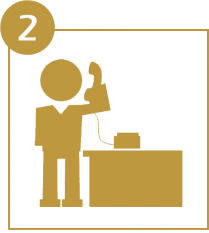 Receive a receipt with all of your details, verify, send funds online or via bank transfer, and receive the converted amount the same/next day.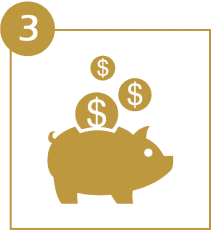 Celebrate your savings of up to 2% more than the banks. Save thousands with CanAm Currency Exchange
All of our services are regularly regulated and are insured to cover losses in any unforeseen circumstances.
We ensure the fastest funds delivery throughout the country.
We offer the lowest rates in currency exchange, and work in complete synchronization with banks to ensure that you get the best rates.
We ensure that you have a confirmation receipt with you, and then you send us the funds.
From registration to transfer of funds, its all just a matter of minutes.
Our clients make all the difference, and we ensure to keep their satisfaction as our priority.
CanAm Currency Exchange Windsor
(519-915-5151)
Windsor has a large market of currency exchange institutions. You can easily find a place where you can buy or sell US dollars. People often prefer taking a few quotations before choosing which service to opt for. You can contact your nearest bank or currency exchange institution to get yourself a quote free of cost. 
Currency exchange services offer relatively better exchange rates in comparison to banks. Banks often include large amounts of service charges and may also misguide you by refraining from informing you about any hidden charges that may be included in the transaction. This tends to change the initial quote that you would have gotten, and can cost you instead of being a benefit to you.
Where Can You Find Currency Exchange in Windsor?
Since Windsor is located right at the US-Canada border, US dollars are often of a high demand. Due to this, there are a number of currency exchange services available in Windsor. Let's look at some of the most suitable options below.
Ambassador Bridge Currency Exchange:
The Ambassador International Bridge is one of the places that have the highest volume in terms of trade. It is a privately-owned bridge that connects Canada with America, and has a reputation of being one of the busiest borders, which leads to high volumes for buying and selling of US dollars. The Ambassador Bridge is a hub for currency exchange services for Canadians who are travelling to the US and require US dollars, and vice-versa for the US citizens coming over to Canada. Unfortunately, it does not offer the best exchange rates, but offers convenience to the people travelling to either side of the border.
Caesars Windsor Currency Exchange:
The Caesars hotel and casino in Windsor is a widely recognized tourist spot, and can be easily found on the map. It is a source of attraction for large crowds, especially of American tourists, due to its casino. However, it does not accept US dollars, it offers currency exchange services to the customers for them to be able to use the appropriate currency to enjoy at the casino, or vice-versa. Its best to compare their exchange rates with banks to see where you can get the best rates. 
If you are coming from the US, the hotels casino is the only place you would need Canadian dollars for. The rest of the hotel services can be availed using US dollars.
Continental Currency Exchange (In Devonshire Mall):
If you're looking for a place where you can get small amounts of currency exchanged, The Devonshire Mall in Windsor is you go-to. However, you may not be able to get the best rates. These currency exchange counters are there to offer convenience in times of immediate cash needs, but it is recommended that you seek another option if you are getting large amounts of cash converted.
Windsor Train Station Currency Exchange
Windsor train station accommodates a large number of people travelling to either side of the border. This creates a window of people seeking currency exchange services, and the service providers to cater to their needs. The rates offered are highly competitive and can be beneficial for travelers entering or exiting Windsor.
The currency exchange opens Monday-Friday at 8:30 AM – 5:30 PM EST, and 8:30 AM – 5:00 PM on Saturday. The services remain closed on Sunday.
Windsor Tunnel Currency Exchange:
Similar to the Ambassador bridge, Detroit-Windsor tunnel is where the borders meet. It offers currency exchange services through its duty-free shop but is mostly suitable for small amounts of exchange due to its currency exchange rates.
Windsor Banks Currency Exchange:
When looking for a currency exchange, banks are the easiest place to find. Throughout Windsor, every bank offers currency exchange services to Canadians or international tourists. However, due to increased services charges and hidden fees, banks may not offer you the best exchange rates, and choosing a currency exchange service will be your best option.
Windsor Kiosks Services Currency Exchange:
Kiosks services are another medium of currency exchange. These kiosks can be found at different places throughout Windsor, but the exchange rates offered are very poor in comparison to other currency exchange services.
Where Can You Get Unbeatable Exchange Rates in Windsor?
In order to get the best exchange rates, you would have to do a lot of research and take quotes from different places. It can be a hefty task, but the end result will be well rewarding. You might have to keep a close eye on the rates as they fluctuate on a daily basis, and a rate that you get today might not be offered the next day. If you are in a rush and travelling to or from Canada, the best option will be to opt for the currency exchange services situated at areas near the entry/exit points. However, it is recommended that you do not stick to the options offered inside Windsor and search for options outside of Windsor as well. There are multiple companies that offer online currency exchange services, and will be able to offer you the best rates, especially for US dollars. 
We can make a difference in your dollar transactions: 
It is common for people to opt for banks or nearby currency exchange services to get their currency exchanged. However, these options might not be as promising as they sound. CanAm currency exchange services offer you the best exchange rates, especially if you are looking to buy or sell US Dollars. We ensure our rates will save you more than any other service can. You can book a free quote by calling our toll-free number. Upon receiving the quote, you just need to place a booking in order to receive a confirmation. Once you are satisfied and ready to proceed, that's when we will ask you to transfer the funds via online services or bank deposit. So, sit home, and save the maximum on your currency exchange.
Get Your FREE No Obligation Quote Today