Had a wire transfer issue and they solved it with ease. Thank you guys !
Great Team! Best Currency Exchange in Windsor. Tarek is always ready to help you get a good rate, which saves you money. Thanks Tarek. Dani
Tarek and the CanAm team are my the one and ONLY currency team you'll ever need. the best rates available and personal attention paid to every trade and transaction. They have been a revelation to me and my buiisiness of which thhey are a critical compoenent. 5 stars.
David Crawford
2022-10-30
Vive and Tarek were absolutely fantastic to deal with.Purchasing a recreational home in the USA ,and our own bank could not get exchange rates as good as Canam Currency.It took 3 days for our TD bank to wire our money from B.C. to BMO Bank in Ontario !Then it only took Canam Currency 10 minutes to convert the funds to US $ at an excellent exchange rate, and send it to the USA Bank-they saved our deal to be able close on time, that same day.Thanks so much! Very professional and an BBB A+ Accredited Business.
Best rates in town and great customer service.
Gurminder Singh
2022-10-14
CanAm is great service for exchanging USD-CAD currency. Rates are far better than actual bank rates. Very friendly staff. Recommend CanAm for the currency exchange.
Using the professional service at CanAm Currency exchange and saving money since they opened the business in Windsor few years ago
Shannon McAlpine
2022-09-16
I've had nothing but positive experiences dealing with both staff and the website! Very user friendly and everyone is so willing to go above and beyond to help whenever possible. Shoutout to Viv for helping me get my paycheque exchanged same day after I missed the window. I'm a nurse and don't always have an opportunity to book my trades before noon. I was exhausted and she made my day 🙂
Why
C

an

A

m for your
Currency Exchange?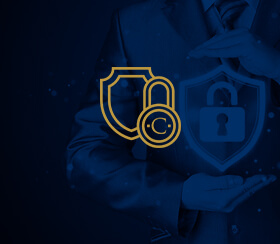 Safe & Secure
We are regulated by FINTRAC (Government of Canada agency) and have a segregated account at major Canadian financial institution.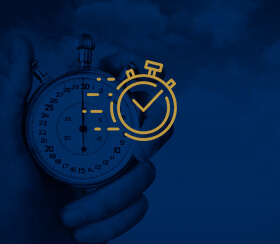 Quick & Transparent
We offer a same-day delivery of funds right to your bank. In a matter of hours, we can complete your trade when you need it.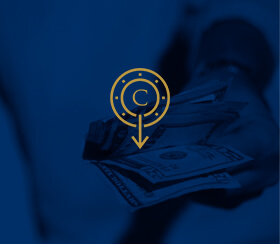 Best Rates
We provide the lowest rates and charge no transaction fees. We'll save you money on every transfer you'll ever need to do again.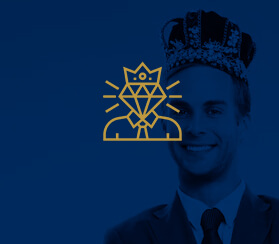 Premium Service
Get the service you deserve. Working with us you'll receive fast and customer-first service. No matter where you are in Canada, we've got your back.
CURRENCY EXCHANGE - WATERLOO, ON
Best Currency Exchange Waterloo, Ontario
The Most Affordable Foreign Currency Exchange in Waterloo
Rid yourself of the excessive 3% charges that banks and other financial institutions secretly add when you exchange currencies! Our company provides similar benefits to banks, plus we guarantee the best possible exchange rates, which drop as low as 2%!
CanAm Currency Exchange helps people and companies who need to exchange money in Waterloo. We make the process of foreign exchange easier by providing access to the best exchange rates available.
Our website has a quick and easy registration process that makes signing up simple. After you register, you can immediately access the latest currency exchange rates online and start getting the most out of your money.
Get the Best Rates for Exchanging International Currencies in Waterloo
Our goal is to beat the banks and give you the best rate possible for all your transactions. Banks can charge you hidden fees as high as 3%, which drains your bank account. We provide a more affordable currency exchange rate of 2%, which can save you thousands of dollars in the long run. 
At CanAm, converting currencies is fast and safe. After each transaction, you'll receive a receipt with all the important details.
Exchanging currencies with us is simple. Just send us your money through bank or online transfer, and the converted currency will be added to your account the next day. There's no need to worry. Banks sometimes trick their customers by adding extra fees that they don't mention upfront. We, on the other hand, are completely transparent in our quoting process. We guarantee that our customers get exactly what they're quoted.
All of our services are registered and regulated by FINTRAC, and they are insured to cover losses in any unforeseen circumstances.
We ensure fast delivery of funds across Canada.
We offer the best rates for foreign currency exchange in waterloo.
With confirmation receipt and other checks along the way, we make sure you get your money on time with no issues.
It takes just a few minutes to register and start transferring funds.
Our clients make all the difference. Your satisfaction is our top priority.
CanAm Currency Exchange Waterloo (1-844-915-5151)
Waterloo has many places where you can exchange currencies. Banks are a popular choice because they are known for being safe. But, the exchange rates at banks and kiosks in malls and airports are often not the cheapest option. They also don't always tell you how much they're charging for their currency exchange services. This lack of transparency can result in customers paying more than they need to.
People often consider using brokers for exchanging currencies. Brokers might have good rates, but they can also have complicated requirements that you have to meet to get the best deals. Luckily, there's a third option available for those who want to exchange currency without paying too much.
CanAm offers the best way for individuals and businesses to exchange money in the financial market. Our customers can have peace of mind knowing that their transactions are secure and our customer service is excellent. We provide the most advantageous currency conversions, which means you'll get better rates, including on US Dollars to Canadian Dollars trades.
Where Can You Find the Best Exchange Rates in Waterloo, Ontario?
Finding the best exchange rates can be difficult as it requires a lot of research and getting quotes from various providers. Also, currency exchange rates can fluctuate on a daily basis, which adds to the inconvenience. But at CanAm, we have made it easier for our clients to get the best rates without the hassle of researching and monitoring.
Don't lose out when you get your money exchanged in Waterloo. Start exchanging with CanAm!
Call us, toll-free, at 1-844-915-5151 to get a free quote and confirm your reservation. With our convenient bank and online transfer options, you can save time and money on currency exchange and enjoy peace of mind while you complete the transaction quickly and securely from anywhere.
Hotel and Mall Money Exchange Services
Currency exchange services can be found in hotels and shopping malls, where they may offer attractive deals and promotions to attract customers. However, these places typically have high overhead costs, which means they may not provide the best foreign exchange rates when you convert foreign currency.
For those looking to maximize their currency exchange in Waterloo, we recommend CanAm's virtual transfer system. Our service is cost-effective, user-friendly, and we guarantee the best exchange rates. You have the option to transfer the money or request delivery, whichever is most convenient for you.
Foreign Currency Exchange Services in Banks and Credit Unions
You can find currency exchange services at various major Canadian banks in the city, such as the Royal Bank of Canada, Bank of Montreal, and TD Bank. While this is convenient, these banks often charge high fees and offer unfavorable exchange rates. As a result, you may end up paying more than necessary when exchanging money.
At CanAm Currency Exchange, we want you to know that there are more favorable choices for exchanging your currency. Unlike banks and other providers, we focus exclusively on currency exchange, allowing us to offer you much better rates without sacrificing security. Opting for a specialized company like ours can help you keep more of your money and provide a hassle-free experience. When you need to exchange currency, keep CanAm Currency Exchange in mind as your top option.
Currency Exchange Brokers in Waterloo
If you're looking for a quick and competitive option for exchanging currency, brokers like Currency Converters of Waterloo, Continental Currency Exchange, Money Mart, and Cash Money can be a good choice. However, to take advantage of their rates, you may have to meet certain requirements, like exchanging a minimum amount, which can make it hard to know if the deal is right for you.
Fortunately, at CanAm Currency Exchange, we recognize that this can be a challenge and we provide tailored options to suit your specific requirements. Our team of experts in currency exchange has extensive experience in delivering great service at the right price. We take pride in offering our customers the most competitive exchange rates without compromising on safety or quality.
We Can Make a Difference in Your Currency Transactions
To get the best exchange rates in Canada, it's advisable to use CanAm Currency Exchange instead of banks or other financial institutions. You can easily request a free quote by calling our toll-free number (1-844-915-5151), and then transfer your funds through online services or bank transfer. Once the transaction is complete, you can enjoy the benefits of the best exchange rates available without even leaving your home. Our process is simple, secure and convenient. So, if you want to save money on currency exchange, give us a call today! Our customer service team is happy to help.
Buy USD & other currencies with
confidence Register in 5 Minutes
Get Your FREE No
Obligation Quote Today
Frequently Asked
Questions​