COMPARE OUR RATES TO THE BANKS
UP TO 5X CHEAPER THAN MAJOR CANADIAN BANKS
Get a Quote
Call us toll-free and our customer service team will take your order, confirm your rate and finalize the conversion.
Get Started Today
Register quickly to start exchanging. You must have an account with CBCE before we can process a transaction. This is because we are a Federally-regulated industry, and have to verify your identity.
Accredited and Credible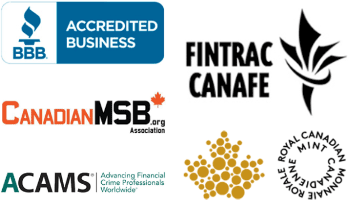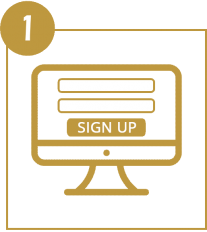 Register on our website and get yourself multiple quotations for free. Verify today's rates instantly online.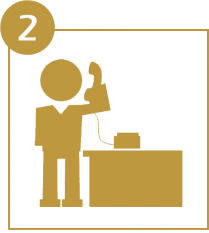 Receive a receipt with all of your details, verify, send funds online or via bank transfer, and receive the converted amount the same/next day.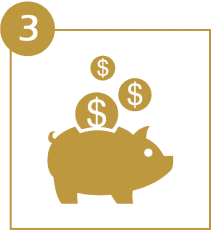 Celebrate your savings of up to 2% more than the banks. Save thousands with CanAm Currency Exchange
All of our services are regularly regulated and are insured to cover losses in any unforeseen circumstances.
We ensure the fastest funds delivery throughout the country.
We offer the lowest rates in currency exchange, and work in complete synchronization with banks to ensure that you get the best rates.
We ensure that you have a confirmation receipt with you, and then you send us the funds.
From registration to transfer of funds, its all just a matter of minutes.
Our clients make all the difference, and we ensure to keep their satisfaction as our priority.
Foreign Currency Exchange in Sault Ste. Marie
Losing thousands for no good reason? Make sure to know the exchange rates when making a big international purchase. All you need to do is make a wise decision, to know currency exchange rates before doing any transaction. It will help you in a number of ways; you will know exactly how much you're spending, helping you stay on budget and avoid breaking the bank. Getting this information from the banks is always a risk, helping you out with this problem is CanAm's foreign exchange services in Sault Ste, Marie. Giving you the best exchange rates and walking you through tough times, online. 
A Place to Exchange Currency in Sault Ste. Marie
Exchanging currency can sometimes be hectic as you have various options while looking for the best currency exchange rates. These options may have their advantages followed by some disadvantages such as; if you go to the bank for your currency to be exchanged, you will be surprised to know about their large markups. In addition, contacting a broker may not always be the most secure way.  In this busy world, CanAm is here to solve this problem. A place where your currency is exchanged in a simple, reliable and appropriate fashion. We also always ensure we're providing you the best foreign currency exchange rates possible!
Sault Ste. Marie Airport Currency Exchange
Gearing up for a flight? But have no US Dollars? CanAm solves this issue by providing the best rates and convenient trading options. Considering that Airports do not always give the best currency exchange rates, sometimes you have no choice, especially if you really are in a hurry. Try to plan ahead to avoid paying heavy fees at airports.
Sault Ste. Marie Banks Currency Exchange
Currency exchange in Sault Ste. Marie is majorly owned by banks but it doesn't mean that it is the only option for you. Markups are always the biggest issue with the banks. For an alternative to all major banks, CanAm Currency Exchange provides you with the best online currency exchange solution for all of your foreign currency exchange needs in Sault Ste. Marie. 
Sault Ste. Marie Broker Currency Exchange
Not interested in visiting your local bank? Another option is Currency Exchange Brokers. They will provide you with the best exchange rates on bulk transactions. It is also hard for the brokers to carve their market in Sault Ste, Marie so they use different ways to keep themselves alive in this niche market. An example of this would be, they often decrease the rate by giving a package of payment plans and such.
Get Your FREE No Obligation Quote Today