After two years of the globe suffering through the pandemic and being unable to travel, this summer, travel restrictions were lifted, and people have been globe-trotting. However, traveling to Europe can be costly with record inflation and the rippling effects of the financial strain from the pandemic. Below we highlight the cheapest cities to travel to in Europe.
They say the best time to visit Europe is early spring and early fall, where the weather is lovely and not too hot, and the influx of tourism hasn't begun. Traveling to these places in the off-season is also cheaper when tourism has died down.
In addition to choosing the cheapest places to travel in Europe, there are other ways you can significantly save money. Our blog on 'Where To Buy Foreign Exchange', discusses the best ways to exchange your currency and avoid costly fees.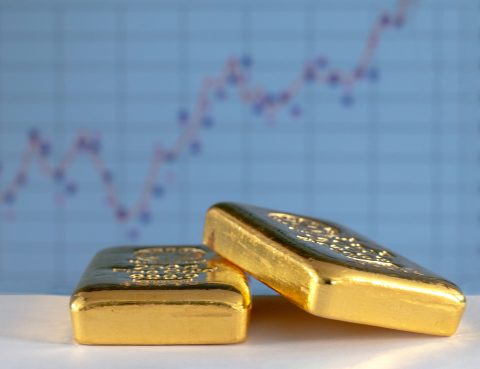 Since the beginning, gold and silver bullion has been a stable form of value throughout history's tumultuous and chaotic times. The most intelligent people in the world own gold and silver, banks own gold and silver, and you should. Below are the top 7 reasons to buy gold and silver.
It's essential to 'diversify' your portfolio; every investor will tell you that. However, most investors advise you to invest in stocks and bonds or hard assets like real estate and cars, but gold and silver are a hedge against inflation and help to keep the economy stable in hard times.
In a world where privacy is becoming somewhat extinct, buying gold and silver remains something very private. Most people can tell your wealth from the house you live in or by your profession. However, you can hold a fortune worth of gold and silver in your home, which not many people would know.
Stocks and bonds, cryptocurrency, and digital savings accounts are not tangible assets or real money because their value is based on how markets fluctuate. Although the value of gold and silver goes up and down in the market, they continue to be valuable, unlike digital assets. If the entire world's economy collapsed, gold and silver would still hold value.
Unlike fiat currency that can be printed indefinitely, gold and silver are limited. People are mining for gold daily, and who knows how many more new mines they will discover, but the quantity is not limitless, and the demand for gold outweighs its supply. The more individuals become interested in buying precious metals, the harder it will be to buy any. Now is the time to invest.
The stability of fiat currencies is sometimes unstable, and the value fluctuates. Gold and silver will never lose value, and if the markets collapse, gold and silver bullion will be the only proper form of currency.
As stated earlier, gold and silver are increasing in demand, so their value increases. People don't typically invest money into stocks, bonds, or crypto without hoping to make money. Gold and silver are safe assets and will continue to hold value and increase as the demand for bullion continues to grow and the supply is limited.
Gold and silver are universal
Precious metals are highly valued globally and within every culture. Gold holds a lot of rich history and modern-day value. It doesn't rust and can be melted down for other purposes. Gold is aesthetically beautiful, and its mineral properties are widely beneficial. Compared to fiat currency, which is only valuable within the nation where it was printed.
In conclusion, adding
precious metals
to your investment portfolio is vital for many reasons and more than just mentioned above. When it comes to buying gold and silver, be sure to buy from a reputable source that is a
registered dealer with a mint
. It's easy to be taken advantage of today, so doing your research is essential.
The new school year is just around the corner and getting back into the swing of things can be overwhelming. It is essential to sort out your finances before the new school year. Although this may not seem the most exciting task, it's best to budget appropriately.
You first need to ensure you have a student bank account in your school's country. Many central banks in Canada offer student incentives such as discounted packages, financial advice, and planning, so make sure you shop around and do your research.
If you are planning to receive government student funding, you need to contact that financing body to get the ball rolling. For example, in Ontario, the financing body is
OSAP (Ontario Student Assistance Program)
, and in the United States, there are several loan options for student funding.
You should carefully evaluate how much money you will need to study in the country you are attending school. Then you will need to research and apply for scholarships or financial aid. Once you have exhausted those avenues, most international students will have a funding gap, which is where international student loans come in.
What is an international student loan?
Most Canadians or US citizens have access to
federal funding
; however, international students don't have this option; instead, they have specialized private-funded loan options that can be flexible in payment terms and interest rates.
Is an international student loan right for me?
In some instances, international loans are unnecessary for those who use foreign exchange companies or banks to pay their tuition and fees.
Benefits of choosing a Foreign Exchange Company
At
CanAm Currency
, we have a team of FX traders that focus on managing your foreign exchange needs, which include sending tuition payments on your behalf at a discounted rate that is significantly better than the banks.
If you leave Canada to study abroad in the United States, you will most likely have to pay international student tuition. You will need to convert your Canadian dollars into US dollars to make your tuition payments. With overseas tuition payments already being incredibly high, you will want to ensure you receive the best possible exchange rate.
Banks typically charge a markup of 4-5% while also charging additional international wiring fees. At
CanAm Currency
, we make it easy to set up an account with us by filling out a simple form with basic banking information and security questions. Once your account is set up and you have provided us with the details of where to send the money, we will directly make the payment on your behalf (free of charge).
We will then send you a receipt for your records while ensuring the payment is received within one-two business days.
The money you save through a foreign exchange company like
CanAm
will add up significantly over the years. This means extra spending money in your pocket and less student debt to pay back once you graduate.
To find out more information, contact us directly to speak to one of our FX traders!