Why
C

an

A

m for your
Currency Exchange?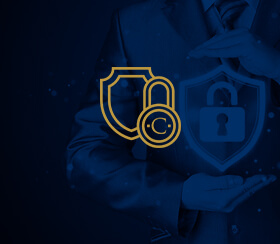 Safe & Secure
We are regulated by FINTRAC (Government of Canada agency) and have a segregated account at major Canadian financial institution.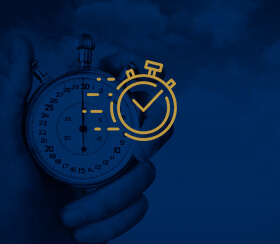 Quick & Transparent
We offer a same-day delivery of funds right to your bank. In a matter of hours, we can complete your trade when you need it.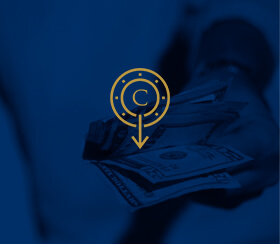 Best Rates
We provide the lowest rates and charge no transaction fees. We'll save you money on every transfer you'll ever need to do again.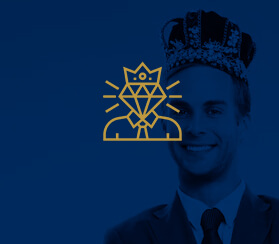 Premium Service
Get the service you deserve. Working with us you'll receive fast and customer-first service. No matter where you are in Canada, we've got your back.
Best Currency Exchange Rates in Canada
No more seeking assistance from banks for currency exchange in Canada! Turn to CanAm and save money while enjoying rapid delivery of converted currency into your foreign bank account.
Find the best deals for currency exchange in Canada
Your search for a reliable USD to CAD currency converter ends right here! CanAm is the best place to exchange money with our rates up to 2.25% better than banks. Find the lowest Canadian dollar exchange rates with the best currency converter and convert US dollars to Canadian dollars within a single day.
At CanAm Currency Exchange, we are dedicated to assisting clients in exploring the most profitable options for their Canada US dollar exchange needs. The best rate is our guarantee to our clients. We offer rates that banks can never do. Exchanging with CanAm vs. your bank could save you up to 2.25%!
We are here to make currency exchange a cakewalk for you! The process is pretty simple and is finished in three easy steps:
Signup: Signing up for an account online is the quickest process of all three. It is completely free and takes less than five minutes to create a new account that offers free quotes and comes with no obligation to make trades.
Lock quoted rate: Once you sign up, you can call our toll-free number 1 (844) 915-5151 to get a no-obligation quote. You can lock the quoted rate to book trade. As soon as you do that, you receive trade confirmation from CanAm.
Receive converted funds: This is the final step! You send us the source funds, and we convert them into Canadian dollars at your locked rate. The process takes as little as a day's time; you receive funds in your account within one business day!
CanAm offers the absolute LOWEST price on your personal currency exchange needs. Whether you're a US cross-border employee or student, investor, traveler, or someone new to Canada, we can make the process easy and low-cost for you with a team of experts to assist you every step of the way.
We follow a process knitted into a deep understanding of challenges faced by businesses. We work with our clients to create tailored solutions for them and help them meet their specific objectives. Identify-Develop-Specify-Select-Execute is our 5-step process to create a hedging strategy that best fits your market position.
We assist clients in securing their financial future for years to come by investing in gold and silver. With both metals having widespread use as money over the centuries, we help you make excellent investments that safeguard your financial health against uncertain economic times.
Explore the best online currency exchange rates with CanAm
The CanAm process is built on an in-depth understanding of common risks. In addition, we offer the best online currency exchange rates for converting foregn money into Canadian dollars. By doing so, we help clients with premium solutions while keeping our rates as competitive as possible. Call us to get your funds converted to Canadian dollars while enjoying the absolute lowest Canada currency exchange rates!
Buy USD & other currencies with
confidence Register in 5 Minutes
Get Your FREE No
Obligation Quote Today
Frequently Asked
Questions​